Rudy Cucini
Nature Guide - Heritage Interpreter


"Even the stones that have been placed in one's path can be made into something beautiful." - Johann Wolfgang von Goethe
When I read this quote for the first time, I thought it could explain the meaning of my path over these years. A journey made of many new beginnings and a lot of experiences, with a unique common thread: my love for nature and for my land.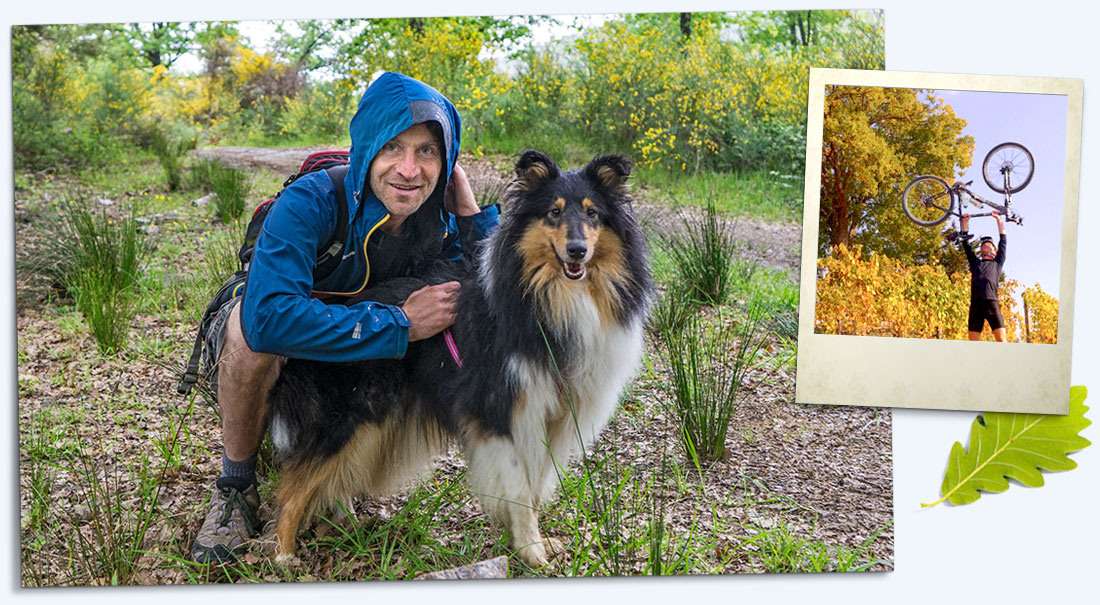 My name is Rudy, I'm Tuscan, born and raised in the Sienese Chianti".
I learned to love the traditions, culture and history of my land starting from the knowledge passed down my family through generations, knowledge which was deepened through my academic and professional experiences.
Through my studies in anthropology, I was able to satisfy my curiosity and increase my understanding of the local customs and traditions.
My passion for art led me to cover a wide range of material from painting to photography, applied above all to Tuscan landscapes and to my love for backpacking. With a master in photo-journalism I was able to refine my ability to express myself, through the use of imagery.
Over several years I studied Osteopathy, Craniosacral therapy, Kinesiology, Yoga and Shiatsu, going from being a student to a Shiatsu teacher. The years spent in the sports sector both as a Futsal player, and as coach, helped me to increase my interpersonal skills.
In 2010 I graduated as a Certificated Hiking Nature Guide.
This was a fundamental year because I managed to reconcile my love for nature with my job. I managed to converge in these activities all the knowledge acquired over the years.
I learned a lot about Tuscan flora and fauna and I've also learned how certain wild herbs can be used in culinary recipes and in health remedies - once again demonstrating that tradition and nature must play an important role and be re-discovered by modern society!
As Hiking Nature Guide registered in AIGAE (Associazione Italiana Guide Ambientali Escursionistiche) I decided to propose what I love: eco-sustainable tours and activities . All this, with particular attention to ensuring that the origins and the products of my land are known, as well as discovering and involving local producers that offer very high quality standards and who respect a certain philosophy that I, myself, put as a priority.
From this develops the project
NATURING Slow Tuscany Experience
.
Rudy Cucini